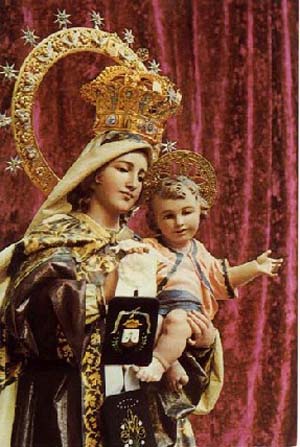 VEE:
We all have a perfect mother in Mary and in the Catholic Church. When our Earthly mothers disappoint, fail, or are absent we are still not alone.
DS:

My earthly mom never disappointed me. She did leave me in '06. :( Happy Mom's day, mommy. I can only imagine the beauty you live in now, and how much your happiness has been fulfilled after a life of so much sorrow and suffering. I love you more than this world can hold....and since love never dies...I know you live forever!
Happy mother's day to all the mom's out there! God bless!